Nexx Smart Wi-Fi Garage Door Controller NXG-200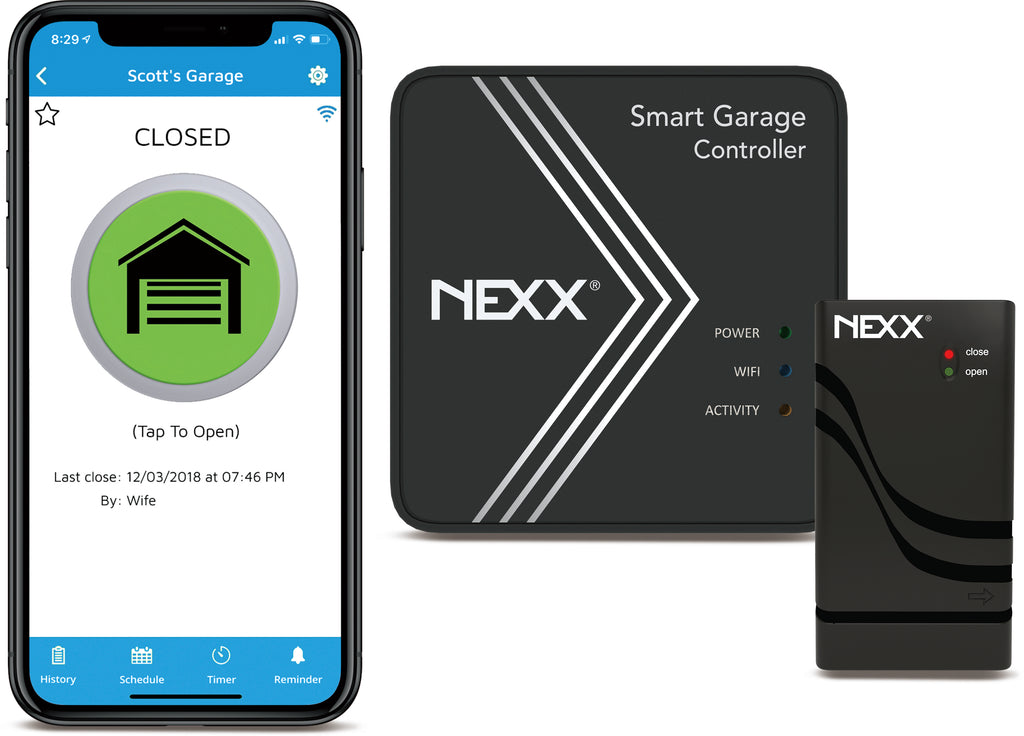 Nexx Smart Wi-Fi Garage Door Controller NXG-200
Terrible product
Bought two of these. First one lasted one year. 2nd one lasted 6 months. Customer support cound not fix problem. Stay away from Nexx
Best Customer service !
The Nexx team has the BEST customer service of any company I have dealt with. I was having trouble getting it working again after it had been off due to work being done at the house. The customer service team responded immediately with answers and a solution on how to fix it. They even responded after hours over a weekend. I followed the steps they sent and it worked perfectly. The steps were clear and easy to follow.
Gone down hilll quick
I used to be a supporter of Nexx garage opwners but they have gone completely unreliable. First ngx100 was taken off line for a few weeks while a security bug was fixed. Ok fine . But now without warning it just stops working and now I'm going through the bull crap of reboot your router reboot your device uninstall reinstall. No sense of urgency. No thanks. Switching to another manufacturer.
Great product, great customer service!
I give this product 5 stars! The Nexx garage product has worked like a champ for me for the past 7 years. Suddenly, it stopped working. Dang! I emailed the support team…and was shocked when I received a response within 30 minutes. They told me to reboot my router, then reboot the device itself. That's all it took! Back in business! Great product, great customer service! Highly recommend!!!
Unreliable, lack of support, security questions
Using the internet to open locked doors is one of the biggest security risks a person can have. Having a 3rd party responsible for the interface is the next security problem. All this security issues a side, our interface unit only worked 50 % of the time. We received no communication about updating our unit, it just became unreliable. Unacceptable on all fronts. Disconnected and uninstalled app. Additionally, their website keeps flashing an annoying add while I was trying to research the problem.