Nexx Smart Wi-Fi Garage Door Controller NXG-200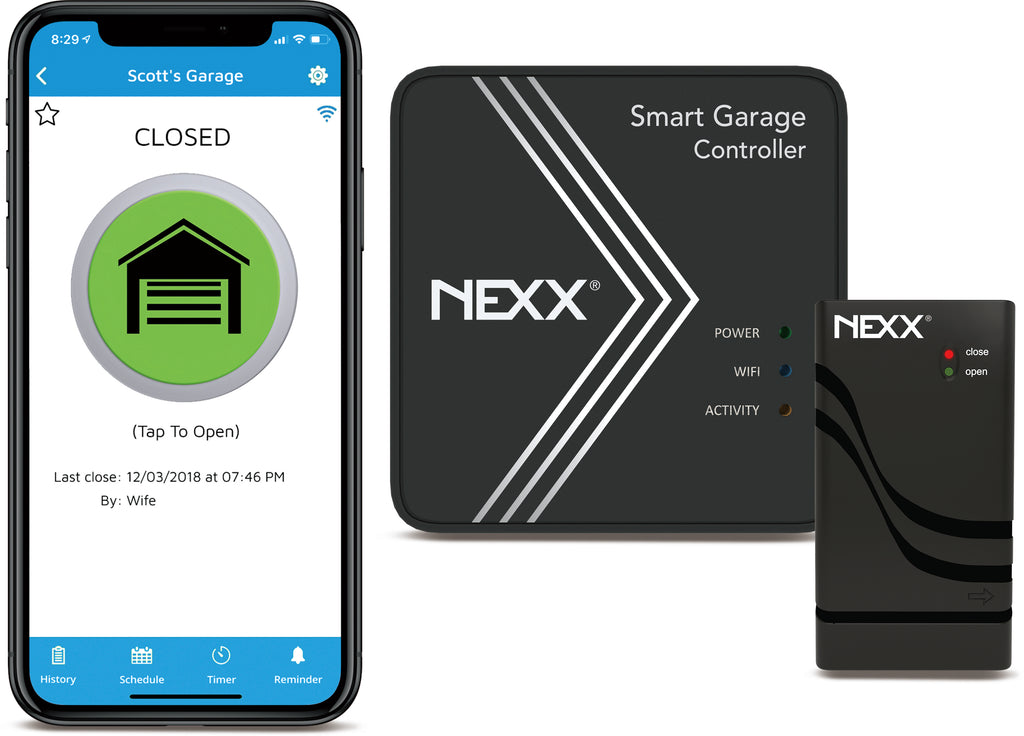 Nexx Smart Wi-Fi Garage Door Controller NXG-200
Great (when it works)
Everything works great, until it decides to disconnect from your WiFi, or you stop receiving notifications for no reason. Unfortunately this occurs every few months. Cycling the power or re-installing the app gets really old after a while. Even updated to the latest model in hopes that it was more stable. It is not.
Don't waste your money
You spend most of your time trying to get these units to reconnect or replacing the batteries monthly! Their interface with Alexa is a joke. Took someone outside of the company to show the venerability in their software!! My door opens when it should be closing per its schedule. Constantly loses its ability to interface with Alexa and then they blame Amazon. Poor product support.
Excellent Customer Service and Device Features
We have used our NXG 200 for a few years. It has operated almost flawlessly since we got it. We recently had a need to ask for customer advice on creating a schedule for the device to ensure our garage was properly secure at night. The advice and guidance we got was rapid and detailed and customer service continued to check our progress at each step until we had solved our need. Outstanding support and courtesy at every step!
Terrible product
Bought two of these. First one lasted one year. 2nd one lasted 6 months. Customer support cound not fix problem. Stay away from Nexx
Best Customer service !
The Nexx team has the BEST customer service of any company I have dealt with. I was having trouble getting it working again after it had been off due to work being done at the house. The customer service team responded immediately with answers and a solution on how to fix it. They even responded after hours over a weekend. I followed the steps they sent and it worked perfectly. The steps were clear and easy to follow.